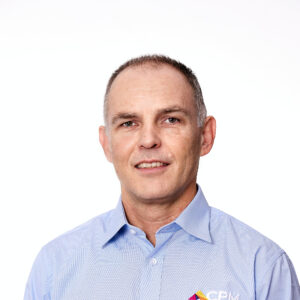 David Foster is a key member of the Management Team for CPM, providing strategic input into the management of CPM, as well as direct feedback from key clients on our performance.
David offers a unique perspective to the Management Team as his primary role is to deliver individual projects to major clients and overseeing the other CPM resources within those teams.
Reporting to the CPM General Manager, David provides a direct link to how we deliver on our clients' and staff's requirements. 
David is a construction professional and senior engineering manager with extensive experience as a construction contractor in alliance, design and construct only delivery mechanisms. He has an excellent profit delivery record, communication and leadership skills, along with advanced skills in cost management, tender preparation, design management, procurement and project delivery using both direct labour and subcontractors.