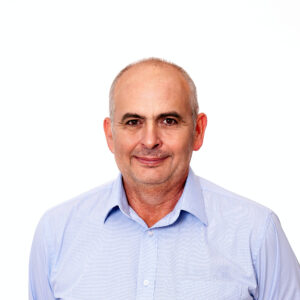 Director of CPM, James provides overall direction for the business while also maintaining a direct personal link with all staff. James has been a construction professional for over 20 years.
He identified there was a need in the industry for flexible and high quality contract staff. Through his direction, CPM has ensured these standards are always maintained or exceeded.
James is a Senior Manager with extensive experience in design and construct projects with a focus on delivering results for clients. With a track record of innovation and "looking outside the square", James has had success in bringing projects under budget and ahead of time.
James' construction experience includes contributions to numerous successful bid teams, value management workshops, provided advice re innovative procurement methods and the establishment of project operating structures. Clients have included Airport Link, ARRP Bridge Alliance, Queensland Department of Main Roads, Tarong Energy and SEQ Water.
James' construction management experience further extends to roads, bridges, railways, dams and associated earthworks, cement plants, conveyors, ship loaders. James has a passion for construction and brings innovation and experience to new challenges.