Project
MBRC THE MILL REDEVELOPMENT
Location
Petrie, Queensland
Client
Moreton Bay Regional Council (MBRC)
Client Project Value
$95Million
Contract Period
September 2016 to December 2017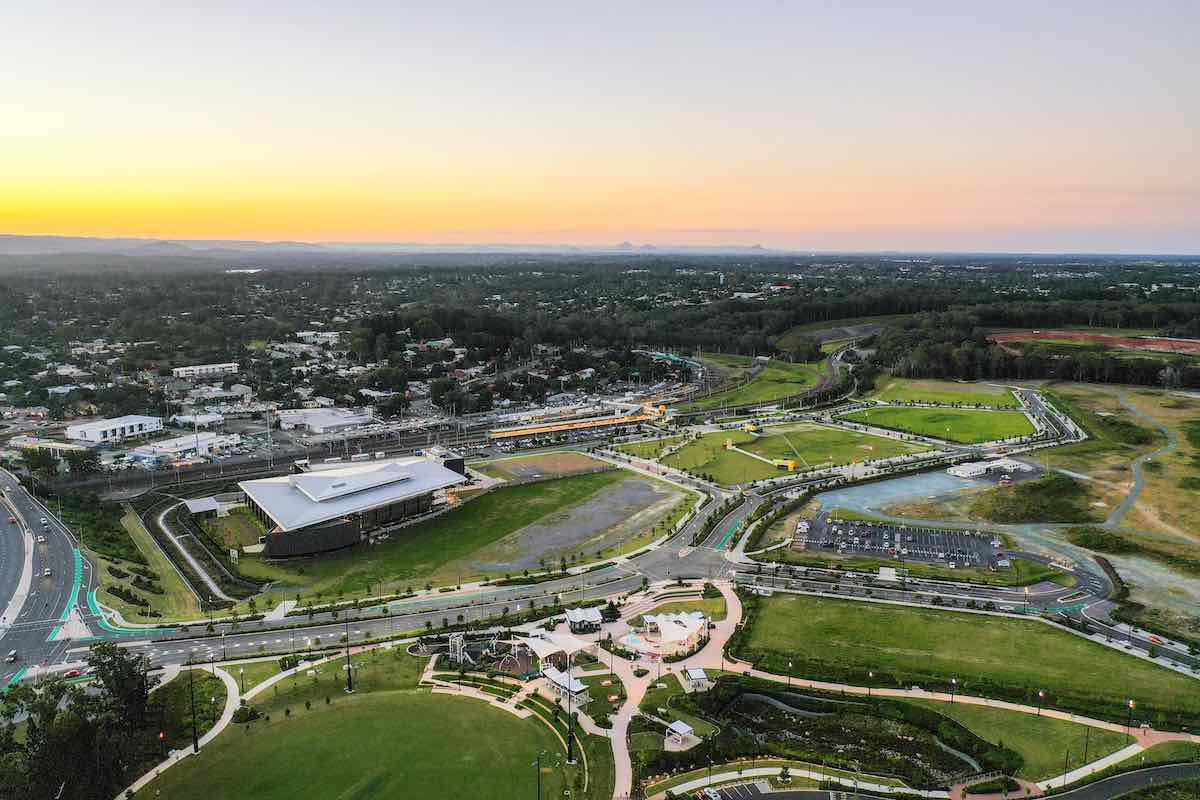 KEY ACHIEVEMENTS
Petrie Mill Redevelopment Stage 1 Bulk Earthworks Package. The project was delivered on time while closely managing and monitoring material supply rates with significant time and cost savings, while reducing the risk of contamination.
PROJECT DESCRIPTION
The Mill at Moreton Bay Priority Development Area (PDA) is approximately 460 hectares and is located within the suburbs of Petrie, Kallangur and Lawnton. Moreton Bay Regional Council is creating a thriving major destination that will generate thousands of local higher education and employment opportunities in the region. With a full-scale University of the Sunshine Coast (USC) Campus at its core, this new destination offers world-class study opportunities for residents in the Moreton Bay Region.
CPM was first engaged in 2016 to work within the MBRC Major Projects team to plan and deliver the precinct and its enabling infrastructure to support the development of a new university opening in 2020. CPM provided Project Management Services to coordinate and manage the various design consultants to establish the Preliminary Design and Site Establishment for Stage 1. Following this CPM was further engaged to provide Construction Management Services as part of MBRC delivery team. This scope involved:
Site Remediation
PUP Relocations
Bulk Earthworks
Civil Infrastructure (State Network)
Civil Infrastructure (Subdivision/Development Works)
Parks and Recreation
CPM provided the MBRC team with resources which included Project Managers, Contract Administrators, Senior Construction Engineers, Construction Engineers, Project Engineers, Civil Inspectors and Landscape Inspectors. Key milestone dates for the project included:
2015: Moreton Bay Regional Council acquired former Amcor Paper Mill site
2016: "The Mill" declared the region's Priority Development Area by the State Government
2017: Design and early works
2018-2020: Stage 1 Construction
2020: University Sunshine Coast Moreton Bay Campus Opened
2023: Remediation of contamination complete
CPM was engaged to provide Project Management Services to co-ordinate and manage the design consultant through the preliminary design and site establishment phase. The contract was extended to include contract administration and inspection services during the construction phase. The work included coordinating and supporting MBRC internal staff through:
Design Management through Preliminary Design Phase
Development of Scope of Work and Technical Criteria for detailed design phase
Overall Project Risk Assessment
Transaction management through the early works and construction phase
Prepare council briefing & recommendations papers
Co-ordination of external consultants and internal MBRC Departments
Review project estimates, risk modelling, reports, and other relevant project information
Develop and prepare, programs, tender documents and budgets.
Lead, facilitate and manage project meetings, workshops and stakeholder working groups
Contract Administration
Verification and Inspection
Simultaneous Operations Co-ordination.