Project

AUSENCO TAGGART COAL HANDLING FACILITY
Location
Brisbane, Queensland & Ovoot Tolgoi Mine in South Gobi Province Mongolia
Contract Period
April 2011 – December 2011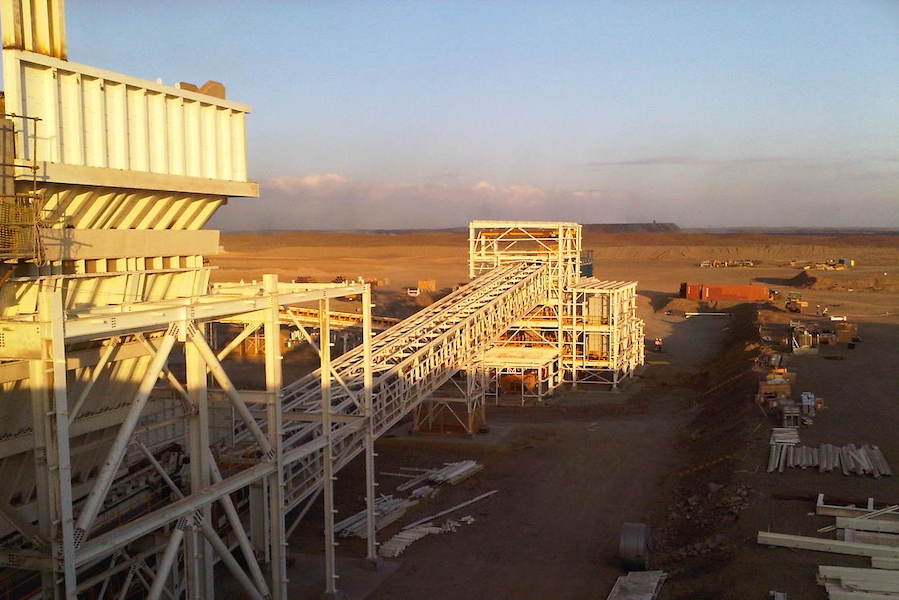 KEY ACHIEVEMENTS
Development of key project quality systems such as establishing drawings and documentation registers that can be accessed and updated by the remote site team with limited internet communications.  
PROJECT DESCRIPTION
Ausenco Taggart was a joint venture company that has a contract with South Gobi Sands to provide EPCM services for a Greenfields coal handling facility in the southern Gobi Desert, Mongolia. The coal handling facility consists of a rotary breaker, dry coal processing plant, 1.2MW diesel power generation plant and load out facilities including customs yards. The project operated over a wide temperature range from minus 30 to plus 40 degrees Celsius. 
Ausenco Taggart Mongolia was contracted to South Gobi Sands to provide EPCM services for a 9.5 million tonne per year Greenfields dry coal handling facility at the Ovoot Tolgoi Mine in South Gobi Province Mongolia. The project engagement included detail design engineering, project management, construction management and safety management of all phases of the project.
The coal handling facility scope included:
ROM truck dump
Rotary breaker
FGX dry coal processing plants
200,000 Tonne product stockpiles
Batch weight truck load out and associated conveyors. 
Additional items managed on site by Ausenco Taggart included:
Concrete batch plant procurement, construction and operation including cement and aggregate supply.
Bulk earthworks
Mobile plant sourcing
Ancillary facilities including 12MW diesel fired power plant
Remote project logistics 
CPM was engaged by Ausenco during the project to provide project engineering support to the design and delivery teams. 
CPM assisted with coordination of pretender and transaction services for various work packages for the project and engaging with regional suppliers including Mongolian and Chinese companies. 
CPM was engaged to provide project engineering services to the project. Activities included:
Scoping and coordinating of tendering and contract management of construction contract packages
Management of wet infrastructure design packages with local Mongolian companies
High level reviews of wet infrastructure designs including water and wastewater reticulation
Implementation of management systems including, drawings control, technical queries, for the project due to its specific needs as a project in a remote location 
Resolving technical queries with the internal Ausenco designer
Acting as Construction Manager when on R&R
Liaison with the client on various matters including raw material supply for concrete production
Client support for client managed contracts
Engagement with local Mongolian and Chinese suppliers.