Project

Narrogin Waste-Water Treatment Plant
Location
Narrogin, Western Australia
Client
Water and Carbon Group
Project Value
$3.5Million
Contract Period
January 2015 – February 2016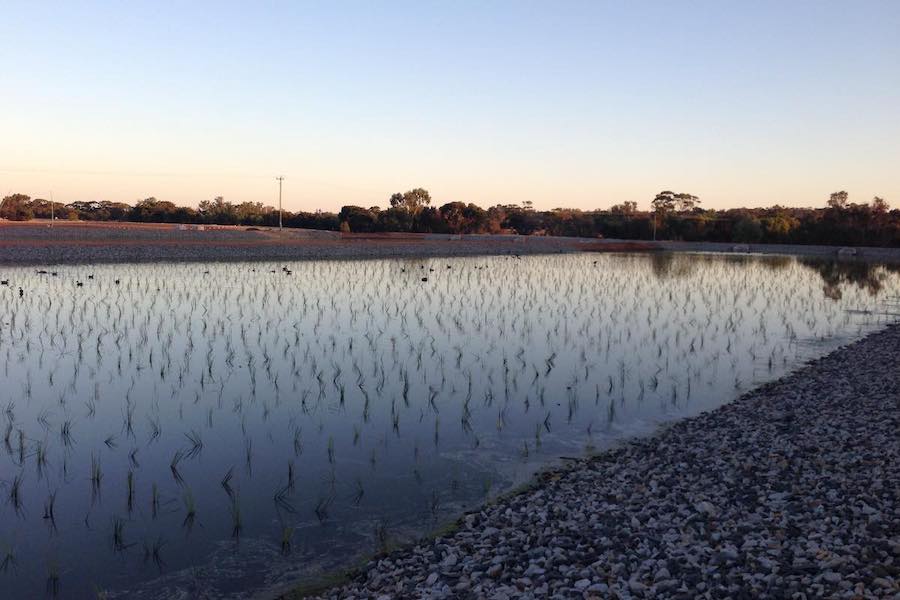 KEY ACHIEVEMENTS
CPM collaborated with key stakeholders from the asset owner while maintaining an autonomous working arrangement with all other parties from the contractor remaining in Brisbane. 
PROJECT DESCRIPTION
Narrogin Waste-Water Treatment Plant (WWTP) project consisted of the design and construction of an upgraded low energy WWTP that supplies a wetland for final treatment prior to discharge to the environment. The upgraded WWTP required demolition and construction of a number of key structures while maintaining full operational functionality of the plant. 
Water and Carbon Group were engaged by Water Corporation to design, construct and maintain a low energy waste water treatment solution to meet the increasing environmental constraints for the existing WWTP.
CPM supported Water and Carbon Group in the delivery of the projects in the provision of a Site Manager/Construction Engineer to manage and lead the construction of the project. This role was the sole representative in Western Australia for the majority of the project and required working autonomously and developing the required relationships with key subcontractors and the client. The project works include:
Detailed design and site planning.
Demolition of existing concrete trickling filters and filter media and construction of a new trickle filter tank.
Construction of a 2ha wetland incorporating geosynethetic clay liner and native wetland plants.
Upgrades to existing Civil, mechanical & electrical plant within an operational site.
M&E upgrades including an existing pump station refurbishment and fitout and flow meter installation.
CPM provided support through the tender phase and onsite construction management during the delivery phase.
Commencing at the delivery phase the Construction Manager had to source new subcontractors from the region following award of the tender and support the design development to support construction.
Constructability reviews and assistance during design phase
Development of a suitable WH&S system for the project
Developing subcontractor work packages and tendering
Management of all site operations and subcontractors
Management of work crews and subcontractors
Subcontract management 
Assisting the PM with project cost reporting
Manage Health and Safety & environmental performance of the project
Develop and manage quality documentation, including drafting and completing ITPs for the project
Stakeholder management including Water Corporation and community
Commissioning works