Project

Port Drive Upgrade – Strategic Project & Procurement and D&C Contract Management
Location
Brisbane Queensland
Client
Port of Brisbane Pty Ltd
Project Value
>$110Million
Contract Period
June 2014 – June 2018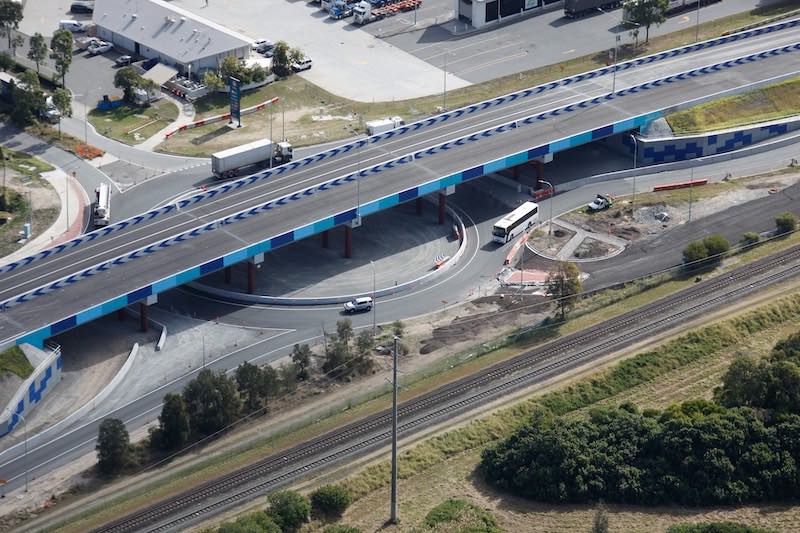 KEY ACHIEVEMENTS
A key achievement of the project was the definition around the scope and specification which allowed the market to de-risk the project and provide tight pricing. This in turn allowed PBPL to increase the delivered scope dramatically and further improve port operations effectiveness without extra capital expenditure. 
PROJECT DESCRIPTION
Due to future traffic volumes, improvement of safety outcomes and operational requirement the Port of Brisbane required upgrading of Port Drive. Port Drive is the arterial road that links the Port of Brisbane Motorway to the Port of Brisbane, from near Pritchard Street to the Captain Bishop Bridge it is operated and maintained by PBPL under a Road Franchise Agreement (RFA) with the State of Queensland. 
The upgrade project covers a 5km (approx.) stretch of Port Drive from the end of the Port of Brisbane Motorway to Lucinda Drive at Whimbrel Street. The contract for the delivery of the upgrade project took the form of a Design Development and Construct Contract.
The Port Drive upgrade project delivered the following infrastructure:
Upgrade of Port Drive to four lanes including installation of a separation barrier on Port Drive
Grade separation of Kite Street and Port Drive intersection
Lucinda Drive bridge duplication
Testing and recertification of existing Lucinda bridge
A new local connection between Tanker St and Osprey Drive
Upgrade of local road intersections and construction of a new cycle path
Associated works including Services relocations and drainag
CPM was engaged to develop and manage the procurement strategy from concept to contract award, lead the management of design development phase and assist with contract management through the delivery phase of the contract. 
CPM was engaged to manage and lead the scope development, contract management from tender through to completion and provided effective oversight to ensure works were executed in accordance with the contract requirements.
Management of early investigation works and design management for the design phase
Development of tender documentation for DD&C phase (3 stage process) and management of DD&C tender process
Management of other external consultants including geotech and independent estimators
Contract management of D&C Principal Contractor during delivery
Design review of high-level conceptual design options.
Risk assessment and benefit analysis
Review project estimates, risk modelling, reports, and other relevant project information prepared by project and consultant/contractor staff
Develop, prepare and manage procurement and project strategies (Design and D&C)
Review project estimates, risk modelling, reports, and other relevant project information prepared by project and consultant/contractor staff
Support the development of the business case and Board paper preparation
Develop and prepare project plans, programmes, tender documents and budgets in accordance with prescribed PBPL requirements and systems
Development of tender documentation for concept and preliminary design and management of design tender process
Engage and lead multiple consultancies and the multidisciplinary team
Mentor and develop assigned PBPL staff
Lead, facilitate and manage project meetings, workshops and stakeholder working groups